Welcome
to a Non-Stop
Learning
Adventure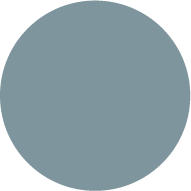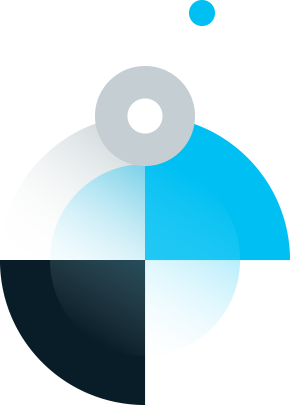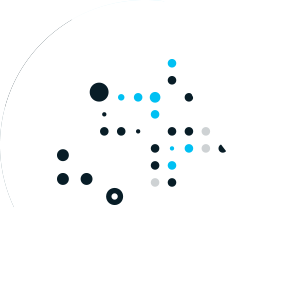 Scroll down to read more
If you are ready for non-stop discovery in one of the most exciting cities in the world, Tel Aviv University is your destination!
Our 60+ challenging English-led academic programs, are designed to inspire our diverse student body to grown academically, socially, and personally.
GLOBALLY RECOGNIZED
A first-class academic and research institution
NON- STOP TEL AVIV
The vibrant Mediterranean city of Tel Aviv at your doorstep
VALUE FOR MONEY
Top-notch academia with highly competitive tuition fees
ADVENTURE TO ISRAEL
Renowned for its rich heritage and fascinating sites, Israel never fails to enchant
Program highlights
Study Abroad Programs
Our Study Abroad programs offer a transformative academic experience at TAU, coupled with Tel Aviv, Israel's internationally diverse cultural, commercial, and creative center. This Mediterranean city's thriving spirit for discovery, innovation, and diversity makes it the perfect city for experiencing academic life and pursuing your passions.
Choose from a semester abroad or a year abroad at Israel's leading university and explore a range of academic and interdisciplinary programs taught by top-notch faculty. And to add to the academic journey you will embark on, enjoy the best Israel has to offer, by joining unforgettable excursions and cultural events with your fellow students.
Degree Programs
Degree programs at TAU International are both academically rigorous and inspiring. As a student in one of our Undergraduate or Graduate programs, you'll study with world-leading researchers and faculty who have a passion for sharing their knowledge. At its core, TAU promotes a strong interdisciplinary foundation. Many of our degree programs collaborate closely with local and global organizations. Regular guest lectures and off-campus excursions give our students access to the cutting edge of your field of interest.
Short-term Programs
If you're ready to engage in non-stop discovery in one of the most exciting cities in the world, then TAU International is your destination. Take a deep dive into some of the hottest topics around. From Cyber Security, Entrepreneurship, and Smart Cities, to Epidemiology and Language Studies. Our short-term and summer programs are geared for undergraduates, graduates and professionals, where you'll meet people from all over the world, with a full schedule of trips and events outside the classroom.
Research Programs
As a PhD student at TAU, you will be joining a diverse international community of excellent scientists from all over the world. Join top-notch research teams led by world-renowned scholars who have significantly contributed to the advancement of knowledge in a variety of fields. With 125 research institutions, 400 labs, 3,500 annual projects, and over 1,000 full-time faculty members, you'll build an exceptional network of researchers in academia and industry-wide. TAU also enjoys extensive research contacts with leading academic and scientific institutions around the globe, including over 150 cooperation agreements with universities in North and South America, Europe, and Asia.
GRADUATE Testimonials
MA Cyber Politics and Government
Thomas Glucksmann, UK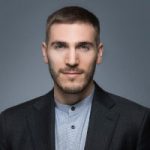 MA Security and Diplomacy
Sugandh Priya Ojha, India
Summer Research Program in the Sciences
Morgan Gold, Canada
Summer Internship Program
Sean Hansen, USA
MA Ancient Israel Studies
Kristen Maiocco, USA
MA Cyber Politics and Government
I would highly recommend the MA in Cyber Politics and Government program at Tel Aviv University to anyone interested in how technology is evolving and becoming a more important part of the political conversation.I decided to pursue this program to deepen my knowledge of the challenges and opportunities of addressing fast-changing technology trends by policymakers worldwide.
In particular, I wanted to learn more about how Israel became one of the world's leading cyber powers directly from the program faculty, who have hands-on experience shaping the country's cyber ecosystem.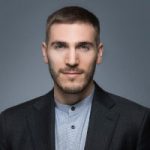 Thomas Glucksmann, UK
MA Security and Diplomacy
Pursuing a Masters Degree in Security & Diplomacy in Israel at Tel Aviv University is one of the best decisions of my life. TAU is a world-class destination to study and witness a pragmatic approach to real-life challenges as opposed to discussing only theories.
My program is very well structured as compared to other institutes and it provides a crisp knowledge of the field. The security trips to the border areas are a bonus which highlights the real challenges. I have met some amazing people here from across the globe, an everyday learning process for the people in my field.
I would highly recommend other students who are aspiring to study this particular field to apply at TAU.
Sugandh Priya Ojha, India
Summer Research Program in the Sciences
I loved the Summer Research Program in the Sciences! I gained valuable experience in research and made friends who I still speak to several years later. The research experience exposed me to different research cultures and has given me contacts that have proven very useful. Furthermore, living in Tel Aviv for a summer was absolutely incredible. Overall, this is an experience I will never forget.
Morgan Gold, Canada
MA TESOL
The M.A. TESOL program at Tel Aviv University has been an incredibly enriching experience. Diverse course content, talented and dedicated instructors, support, and endless resources - they have all prepared me to enter the field confidently. My favorite part was making many new friends from all over the world: a wonderfully unexpected gift, and I'm very grateful.
Ann Harris, USA
Summer Internship Program
The experience gained in this program will lay the foundation for my career. My coworkers at my internship have also inspired me to commit to robotics as a focus for the future.
I'm really glad I did this program, I had a great time in Israel and hope I can come back, thank you.
Sean Hansen, USA
MA Ancient Israel Studies
Moving to Tel Aviv and studying at TAU has opened so many doors for me. I've grown exponentially, in ways I wouldn't have if I stayed in the states for my master's education. Living in and exploring Tel Aviv is a colorful adventure of new sights, languages and mentalities, you really never run out of possibilities here - and TAU makes sure that as a student, you take advantage of all of them. Studying archaeology here has provided me with unmatched hands-on experience and skills I can confidently take into the professional world, as well as unique social experiences and ideas I'll carry for the rest of my life.
Kristen Maiocco, USA
TAU AT A GLANCE
Israel's Leading Institution
Top 100 Innovation University
Nine Faculties & over 125 Schools & Departments
Students from over 100 countries
Dedicated student life team