Launch
Your Legal
Learning
Adventure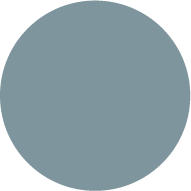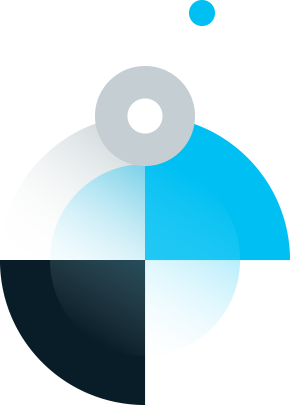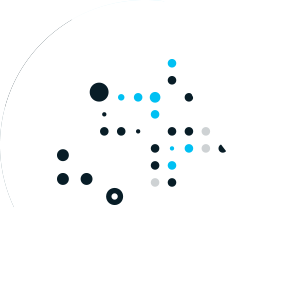 Scroll down to read more
Our Parasol Foundation International LL.M. program offers a rigorous, highly academic LL.M. degree.
Passion Pathways
Specialize in International Law & Human Rights, Law & Technology, or Business Law
Top RANKING
Ranked #1 in International Business Law in Eurasia and Middle East (EdUniversal Ranking, 2019)
INNOVATION NATION
Tap into new approaches to legal theory in the Tel Aviv business tech ecosystem
Program Video & Highlights
Tuition – $21,000
(not including application fee, confirmation, housing)
3 Specialized Fields
Choose from 50+ Courses
Innovative Approaches to Legal Theory
GRADUATES ANSWERING YOUR QUESTIONS
Which course really stood out to you?
I especially loved Dr. Daphna Shraga's class, who taught about the international legal situation of the Israeli-Palestinian conflict. I loved this class because it brought together Israeli and Palestinian students, as well as some international students. To hear all those different stories and to see how the professor integrated them into the international legal framework was pretty fascinating!
Leo from Germany
Why did you choose TAU Law and the LL.M. program?
I chose to come to TAU because I really like Tel Aviv - I've had some amazing trips here and came almost every year. Israel is very different, but I've always felt extremely comfortable being here, it still surprises me every day! I chose TAU because I wanted to study in Tel Aviv, and then I discovered they also hosted the LLM program in English, while I was finishing up law school. I've always been interested in China-Israel investment, so I looked through the program, and it was a perfect fit for me. In addition, I have visited Tel Aviv University before, and it was a pleasure to return.
Jiaxin from China
Why did you choose the LL.M. at Tel Aviv University over other programs?
First, I wanted to spend some time in Israel. I discovered that this program would also be the opportunity to discover Israeli society, to discover the country, to learn Hebrew. I have a lot of my family here, so it was an opportunity to bond with them, and I was very interested in the program. The program itself offers many exciting opportunities; for myself, I had the opportunity to do a unique and fascinating internship.
Tali from France
What were some of your expectations prior to arriving at TAU? 
What I had hoped for and what I also found here is this mixture of students coming from all over the world and bringing their legal backgrounds here, you do get, not only a glimpse of not only their legal systems but also you come to realize things about your own legal system and get this outside view
on where you come from that is very unique to this program.
Leo from Germany
How would you describe the TAU Law Faculty?
The law faculty at Tel Aviv University is extremely inspiring. Through a number of unique seminars and workshops, they really encourage you to challenge well-established ideas, which I have never experienced in other institutions. They respect academics, but they also encourage you to ask questions and not to take what is written for granted. You could call it a festival of intellectualism; it instills you with more confidence to challenge or question others, and lets you discover yourself and your viewpoints!
Jiaxin from China
Why did you choose the Business Law track and what makes Tel Aviv the right place to study this?
I always wanted to be a corporate lawyer, so back in France, I studied Business Law. At TAU, I took the opportunity to enroll in the amazing Business Law track, which included Antitrust, GDPR, and Corporate Law. I also discovered the field of Law and Economics, something that is not developed in France. In addition, I took courses from other faculties, and followed two courses from the MBA program.
I also think Tel Aviv is the ideal place if you're looking for courses revolving around innovation and entrepreneurship. This dynamic town is the focus of the renowned Start-up Nation, and it also provides another legal area I wanted to discover and learn more about. That's what really attracted me here.
Tali from France
What will you be taking home with you? 
First, academically, I have acquired so much more knowledge on international law, international public law, and international humanitarian law. What I take home from Israel the country is a picture of a nation so diverse with so many more different stories within it – you simply don't know what to expect before you visit this amazing country! 
Leo from Germany
So, tell us about living in TLV…
The social life in Tel Aviv is awesome. The locals are very friendly and welcoming to foreigners. You also get to meet and mingle with other students so easily – don't worry about people sticking to their own social circles, people were always curious about me and I had some entertaining and intriguing conversations!
Jiaxin from China
How would you compare studying in France to studying in Israel?
When comparing with France, it's easy to see that the professors and faculty in Israel were so much more involved. We had an amazing team: Pam, Marie, and Michael were always there for us, checking in on us and I think that made a real difference. Even the teachers were handily available, we could always ask questions. Just yesterday, I was on the phone with one of them; they are very nice and it's easy to connect with them as they seem to want us to improve ourselves. I think studying at TAU will greatly enhance our future careers!
Tali from France
What interesting opportunities presented themselves through the program?
Last semester, the faculty offered me a chance to do research work, so we went to a Chinese church in South Tel Aviv to assist migrant workers. What started as a research project led to participation in an organization called Kav La Oved in Tel Aviv, which helps migrant workers with issues with Israeli labor laws and offers a free legal service. I think this was significant for me, as it made me more committed to the law, it gave me another purpose. Whereas before I was only doing corporate law, this organization made me realize that I can do so much more with my knowledge. Without a doubt, Tel Aviv University gave me the chance to find and really know myself.
Jiaxin from China
Would you recommend the program to others interested in pursuing their LL.M.? 
Yes definitely. I have studied in a few other institutions and the difference is that the other institutions try to brand you, and you try to become who they want you to become. Which is OK because without them I would not be who I am today. But Tel Aviv University teaches you to be yourself! You have so many opportunities in front of you, there is no threshold, you can always enter any field, and you can get all the help you need from the university, the faculty, and an excellent Student Life Team. In my opinion, TAU offers you many more opportunities than those other institutions.
Jiaxin from China
TAU AT A GLANCE
Top 100 Innovation University
Nine Faculties from Art to Zoology
Diverse Campus, 2000+ International students
30,000 Students
3,500 Research Projects a Year